Source: www.indonesia.travel
Weekends are the perfect time to spend with your beloved friends or family. One of the fun places and often used as a gathering place is a cafe. Since this discussion is about the most recommended cafes in Bandung, below we have summarized some recommendations for cafes in Bandung that offer a comfortable place and delicious menu.
One Eighty Coffee and Music
One Eighty Coffee and Music is guaranteed to make you feel at home spending time with friends. In addition to serving coffee blends typical of the cafe. You can also eat the food menu while soaking your feet in a clear pool made especially to pamper visitors. Hanging out in this ankle-deep pool will certainly create a uniquely pleasant sensation.
Two Cents is a multifunctional cafe, besides being a hangout place, you can also do college assignments or work remotely. The location is around Jalan Riau Bandung. This cafe has a cozy atmosphere that makes you feel at home to sit for a long time. Interestingly, this place provides a semi-outdoor dining area as well.
The food menu also varies, such as various breakfast menus, salads, sandwiches, pasta, rice menus, and desserts. In addition, Two Cents also serves various smoothie bowl menus that are a favorite of visitors. The price range starts from IDR 28,000 to IDR 85,000 per serving.
Skyline Best View Resto is a cafe that is suitable for enjoying a delicious meal while watching the view of Bandung City from a height. Here you can taste Western dishes and Indonesian specialties while seeing the beauty of the city of Bandung from the rooftop. In addition to the rooftop, you can also hang out and eat in the restaurant's comfortable and spacious dining area. This place is perfect for dinner with your partner because the atmosphere of the cafe is very romantic.
In this restaurant there is a basement with parking space that can accommodate many vehicles. So you don't have to worry about parking. In addition, here there is also an area to hold certain events or events. If you want to hang out here, don't forget to make a reservation because the place is always crowded with visitors.
Sejiwa Coffee's name has been increasingly known since the arrival of the President of the Republic of Indonesia, namely Mr. Joko Widodo, to the cafe. Located in the Jalan Progo area of ​​Bandung, Sejiwa Coffee offers a comfortable atmosphere, with an all-white interior and unique wooden chairs.
The best selling menu at Sejiwa Coffee is the Es Kopi Jiwa which tastes great. The food is dominated by Western food. However, there are also unique fusion foods such as lodeh soup served with grilled salmon.
Hummingbird Eatery Bandung
Hummingbird Eatery serves a wide selection of food menus, from Asian to Western dishes. If you like pasta and sandwiches, you can't miss this restaurant. Another attraction of the Hummingbird Eatery is the hummingbird ornaments and the dining area, making visitors feel like they are eating food in a bird cage.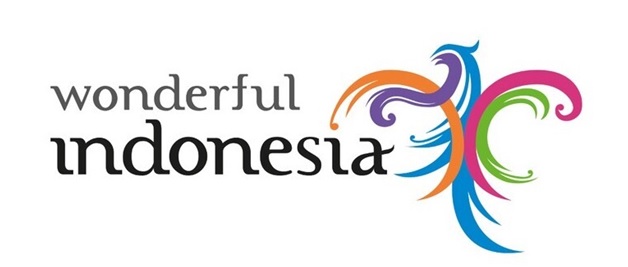 The Parlor offers a view and atmosphere that is no less interesting than other cafes. This cafe carries an industrial concept, you can hang out while relaxing with friends, family or girlfriends. This cafe is also aesthetic and Instagram-able, so you can take some photos when you come here. The food menu offered by The Parlor includes a hotplate menu, pasta and pizza, burgers, and steaks. Here you can also eat Indonesian dishes such as geprek chicken, oxtail soup, and grilled ribs.
In addition, here, there are several choices of delicious desserts such as Molten Cup Lava, various pastries and also banana sand. There is also a wide selection of milkshakes, mocktails and fresh juices. The food menu here is priced at a price range of IDR 23,000 to IDR 80,000 per portion.
LawangWangi Creative Space
LawangWangi Creative Space is one of the aesthetic cafes close to the Dago Dream Park tourist area. In addition to the cafe, LawangWangi is also an art gallery that often displays many fabulous artworks from talented artists.
Now, the cafe in LawangWangi has changed its concept and changed its name to Colaborea. Mushrooms and cassava dominate the signature menu here. In addition, the menu and concept of the cafe change every six months.
Vacation is more than just the food, it's about making long-lasting memories. Discover more adventures in Bandung by visiting Wonderful Indonesia.